It's Tag Time!~
I saw this blog post on Zuky's blog BookBum and the original creator is Chami (but the video no longer exists). This is a short little tag, but it's such an interesting one, so let's get down to business!
Q U E S T I O N S
1. A Character Appearance That You Misread And Imagined Differently.
I feel like I do this for every character as I can't visualise images very well or at all sometimes in my head 😅
Ooh, I also forget hair colour a lot. China from Skulduggery Pleasant is a brunette, but I always visualise her as a blonde… she has that vibe! And I still do it despite the series being over ten books long (and still going haha).
2. A Character Name That You've Been Pronouncing Wrong.
The Blue Blood's main character is called Schuyler. I have never seen it written, but I realised it wasn't pronounced "shooler" because I was listening to Hamilton and made the connection 😂
I'm sure there are others, I just can't remember at this minute haha
3. An Overused Trope That Is Your Guilty Pleasure.
I mean is it a guilty pleasure at this point when it's normally every male lead in every book I own?! 😂
The trope is the broody, mysterious, but loving male interest. If they are misunderstood then sign me up!!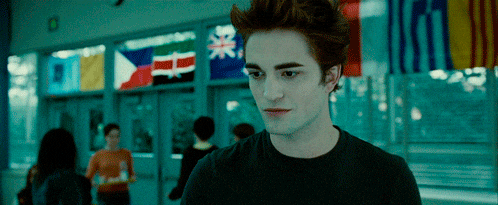 4. A Cliché Character Type That You Like Better On Screen Than Reading About.
The bratty rich kids. I don't really like reading about these characters, i.e. The Luxe, but I love watching them on tv! Gossip Girl is one of my favourite tv programmes! Blair is my Queen!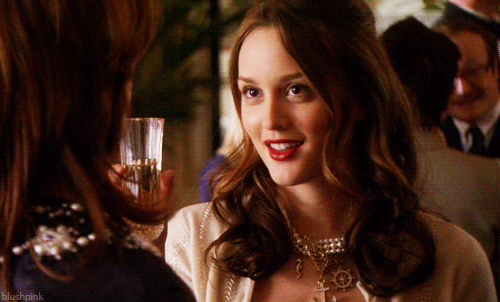 5. A Word/Phrase That You Learnt Because Of Its Use In A Book.
I learn so many words from books! I spend so much time looking up words, so I can't really specify. Books are amazing for their plots and escapism, but they teach me so much!
6. Have You Ever Not Read Or Completed A Required Reading Book For School?
… so… I went to uni… and in one of my modules in my 3rd year I had to read a book each week… I read one…
so… yep I've not read required reading… a lot 😅
But I passed the module and I have a degree so 💁‍♀️😂
7. Have you ever (or wanted to) skipped a chapter from the point of view of a character that you weren't interested in?
I've disliked character pov's but I've never disliked them so much that I wanted to skip them. Most of the time I force myself through books and I would be so confused or feel guilty if I skipped the chapter… I have a problem 😂
8. Have you ever cancelled social plans to read a book?
Of course! I have anxiety and when it's bad I'm definitely be more comfortable reading and escaping the real world. I'm not ashamed and you shouldn't either! Plans can be remade ♥
Thanks for reading! I hope you're having a lovely day~