I read 13 books this month, which was super unexpected as my 5yr old niece was staying with my family haha
HOGFATHER – Terry Pratchett
I listened to this on audiobook in one sitting today and I just love the narrator of these! I find it difficult to read Pratchett's work, but audiobooks make it so much easier. I enjoyed this book, the characters were interesting, quirky and plain weird. I also liked seeing some characters in passing that I've met before in other discworld books. Susan is a character I would be interested to see more of and Death is so oddly cute haha~
---
THE ADVENTURES AND THE MEMOIRS OF SHERLOCK HOLMES – Arthur Conan Doyle
The memoirs of Sherlock Holmes – I think I preferred the plots of these short stories to the adventures. They were more thought provoking, and the writing was easier to manage.
Overall, this was a interesting read and it's very fun to see how Sherlock Holmes is similar and different to the many incarnations in tv and film there are.
---
IGNITE ME (Shatter Me #3) – Tahereh Mafi
This book was wonderful for so many reasons! The writing style has become a lot more polished, which adds to the beautiful way with words Mafi has. Juliette, Warner and Kenji are spectacular and I love their interactions. We truly see Juliette's growth in this book and I love her so much.
I do feel that the ending was a little rushed, and there were elements that could have been stretched out and given more of a solid ending.
Despite the disappointment of Shatter Me, I'm so glad I kept reading!! ♥
---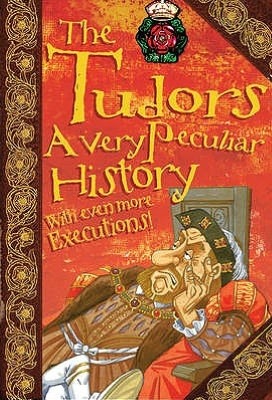 THE TUDORS: A VERY PECULIAR HISTORY – Jim Pope
This is a very compact and easy book to read. If you enjoy the Tudors (which I do!) then this would be a great read. I'm also going to use fopdoodle as an insult from now on haha
---
THE SUBTLE KNIFE (His Dark Materials #2) – Philip Pullman
Phillip Pullman is a mean man who makes me suffer! This was a wonderful story with a large cast of very great characters who I am so invested in. I'm still a little confused as to the whole plot, but this definitely has a better religious integration into a children's book that I've read.
---
SPIRITED AWAY VOLUMES 1-5 – Hayao Miyazaki
I adore this film and when I wasn't feeling well I ordered these beautiful comics. They look so beautiful with my Howl's Moving Castle versions!
---
IMMORTAL WAR (Vampirates #6) – Justin Somper
I've finally finished the Vampirates series and I couldn't be happier with how it panned out. I adore these books (mainly the first 3, but shush) because they hold a very dear place in my heart.
Grace and Connor grew so much throughout these books. I will say Grace will always be my favourite twin, Cheng Li will always be my main pirate woman and Lorcan is still so dreamy haha~
Also, can I just say how much I hate this cover! They were so cool up until book 3 and then they went downhill.
---
MAGIC STUDY (Poison Study #2) – Maria V. Snyder
I'm going to admit this was rather boring to start, but with the murder mystery and the expansion on the magic system made the rest of this book a lot more enjoyable.
Yelena grows quite a lot in this book and I enjoyed seeing her interact with new characters. As well as learning about her past and confronting the questions that creates.
---
HANG WIRE – Adam Christopher
There was a lot happening in this book. We follow several different characters and several different timelines. I was mostly confused, and to be honest a lot of things were solved pretty easily due to the supernatural element within this story. I would have liked to have more information about the supernatural and magic systems, because it just seems to pop up and is never really explained.
However, this was an interesting concept and the characters were well developed, but I just wanted more.
---
What books did you read in August?
Thanks for reading! I hope you are having a lovely day ♥