♪♪ "Don't you forget about me" ♪♪
The Breakfast Club is one of my favourite films and I love Allison so much (I ship her with Bender, don't @me haha)
So I was excited to see this fun looking tag on Chelle's Book Ramblings
The original tag comes from Bibliomanic Bookworm
Let's get down to business!
---
PRINCESS 👸
A book that is very popular and pretty on the outside, but you thought was uninteresting on the inside.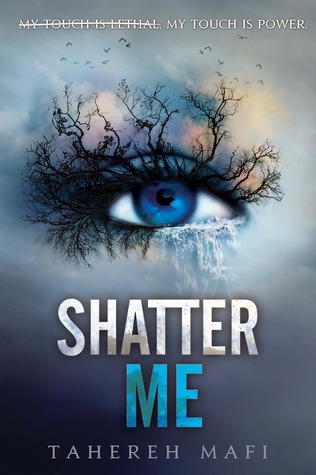 Shatter Me – Tahereh Mafi
This book is super popular and the copy (pictured) that I have is beautiful! The original cover sucks, so I just ignore its existence haha
I gave this book 2 stars because most of it was just so boring… hardly anything happened. However, I did give Unravel Me 5 stars and Ignite Me 4 stars. So, it definitely got better!
---
CRIMINAL 🚨
A book that looks/sounds rough and bad, but ended up completely stealing your heart.
Night World – L.J. Smith
So, L.J. Smith is one of the early YA paranormal queens! And paranormal is a bit cringey now and to be honest I can understand why no one would want to pick these up, but I loved them!
It's all about different supernatural beings falling in love and their is this whole plot that joins them all together and L.J. Smith has been keeping us waiting for over a decade. I'm not bitter.
She can keep writing her Vampire Diaries "fanfiction". Like I don't care.
At all.
Nope.
---
BRAIN 🎓
A book that made you think.
I have to agree with Chelle and say all books make me think! I will say that there are some that have made me think more than others. Especially ones that discuss mental health and society.
Here are some examples:
---
Basket Case A book that people would call you crazy for reading.
I don't know how to answer this one… Why would someone think I was crazy for reading anything? I've never thought anyone was crazy because of what they are reading…
---
Athlete 👟
A book that made you struggle/work to finish.
Ugh. This did not take me long to decide. I still have war flashbacks because of these books and I still have 2 more left… shoot me.
And of course I mean J.R.R. Tolkien (don't hurt me, he already is an he's dead)
---
And that's the last question! What would your choices be?
Thanks for reading! I hope you are having a lovely day~